Ferrari was the surprise headline in Singapore Friday Practice, finishing FP1 in first and second. The Italian outfit has competition, however, with Aston Martin and Mercedes looking very promising over a race distance.
Red Bull will undoubtedly be a threat to take Pole Position and race victory, but they have some homework to do. Singapore was never expected to be the strongest circuit for the Austrian outfit, and the first indications suggest this will be a tougher weekend.
Evidently, the RB19 hasn't lost pace overnight. Set-up issues and track layout are the main sticking points for Adrian Newey and Pierre Wache's car. Alongside this, the likes of Aston Martin and Ferrari are showing impressive pace.
Fernando Alonso was very strong in the FP2 race runs, demonstrating impressive pace whilst looking after the medium tyres. Mercedes was also competitive in the race simulations, again demonstrating the W14 can perform at several circuits.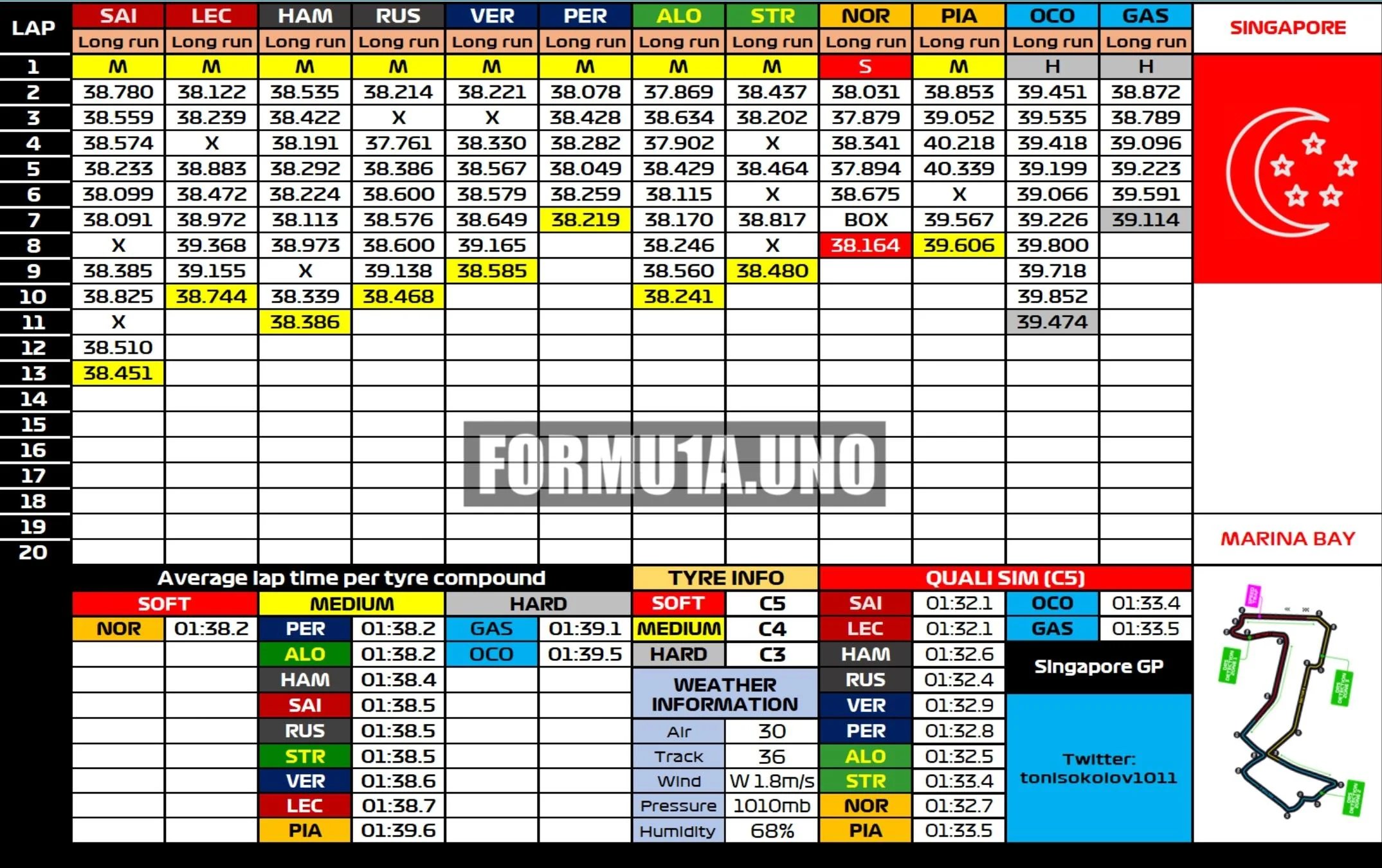 Ferrari's qualifying pace should put them in contention for Pole Position, but tyre degradation could again prove the Achilles for the SF-23. Then again, track position is more important at Marina Bay than at most other circuits.
It will be difficult to assess McLaren's pace with the MCL60, given they have brought a series of significant changes this weekend. It will take time to adapt and optimise the new package, so it might be too much to ask for immediate results.
Worth noting that Piastri will not receive the full set of upgrades this weekend, so he will likely be a step behind Norris this weekend.
Further down the order, AlphaTauri and Alfa Romeo showed signs of promise with their massive updates for this weekend. Points will be difficult for these teams to achieve, but the margins between cars are small enough that drivers can make the difference.
Author: Jaden Diaz-Ndisang